Christmas is the perfect time to celebrate family, happiness and togetherness. This is a time of plenty of revelry and food and drink to stay warm during the bitter winter. But whether you're planning to spend the holidays together or apart, you might want to say "Merry Christmas Wishes" to your beloved one's.
As we gather around the warmth of festive lights and the joyous spirit of the season, it's time to extend our heartfelt wishes to you and your loved ones. Merry Christmas! May this magical day be filled with laughter, love, and cherished moments that create memories to last a lifetime.
In the midst of twinkling ornaments and the aroma of holiday delights, we wish you the gift of peace and the company of those who matter most. May the Christmas tree lights sparkle with hope, and the sound of carols fill your home with harmony.
As we exchange gifts wrapped with care, let us also exchange kindness and gratitude. May the magic of Christmas bring a twinkle to your eyes and a warmth to your heart. May you find joy in the simple pleasures and the company of family and friends.
On this day of giving and sharing, let us remember the true spirit of Christmas – a time for love, compassion, and spreading goodwill. May the holiday season fill your life with the blessings of love, joy, and prosperity.
Wishing you and your family a Merry Christmas and a Happy New Year! May the coming year be filled with new adventures, renewed hope, and the fulfillment of dreams. Cheers to the magic of the season and the promise of a bright and wonderful future. 🌟🎅🎁
Merry Christmas Wishes for Friends
1. Merry Christmas! I hope this coming year brings you many blessing after another.
It is never easy to express your feelings in so few words, but these short and sweet Christmas messages will help make your Christmas bright and full of warmth and love. Wish the people you love a Merry Christmas Auspicious Wishes in the best way from the bottom of your heart. "Wish others it will come Back to You in Unexcepted Ways".
2. Wishing you a Merry Christmas filled best wine, with good times with laughter and happiness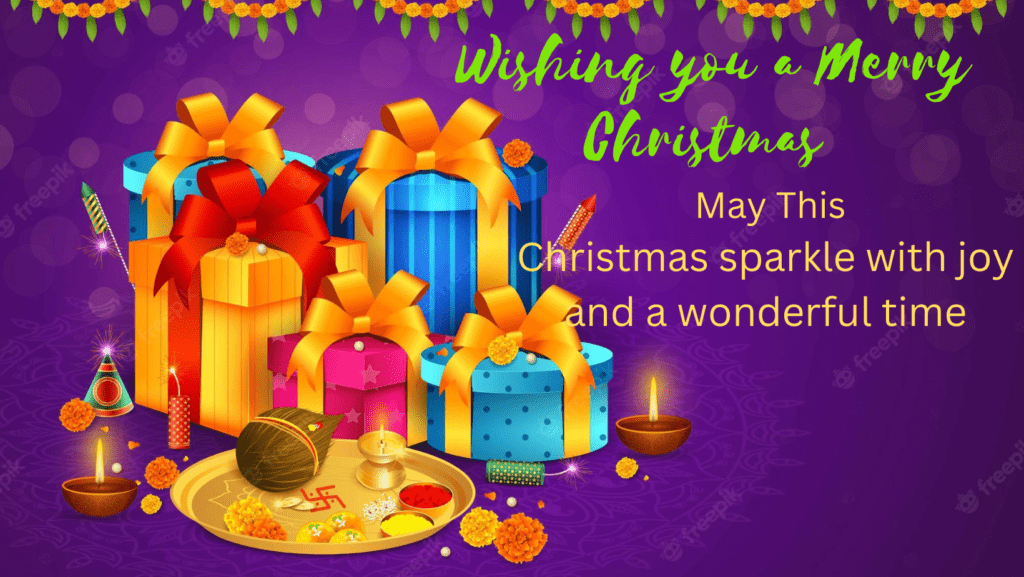 3. For you this Merry Christmas A wish for happiness, warmth, and love.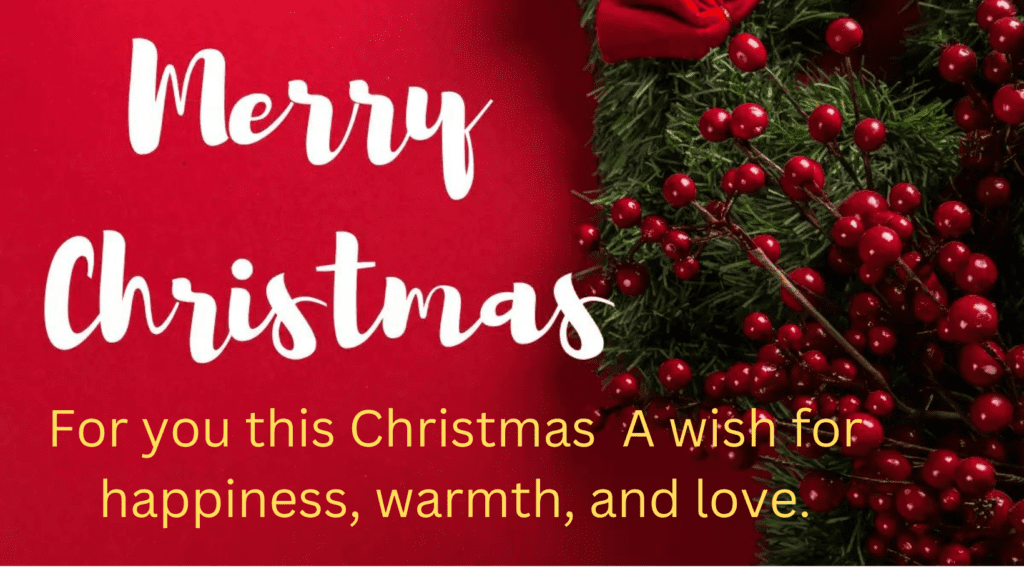 4. People like you are what make Christmas so special and meaningful. Thank you and a Auspicious Merry Christmas to you
Merry Christmas Wishes for Traveling
Celebrate your Christmas away from home together with your family. Most days, you are pulled in all different directions. So plan a trip that brings you together. Escape to a place where every experience is shared, where every day is a story waiting to be told over and over again. You will have the time of your life. And you'll keep it together and make memories with families. Benefits of Traveling.
5. Merry Christmas happy travels. I wish you a wonderful journey filled Lots of sweet memories.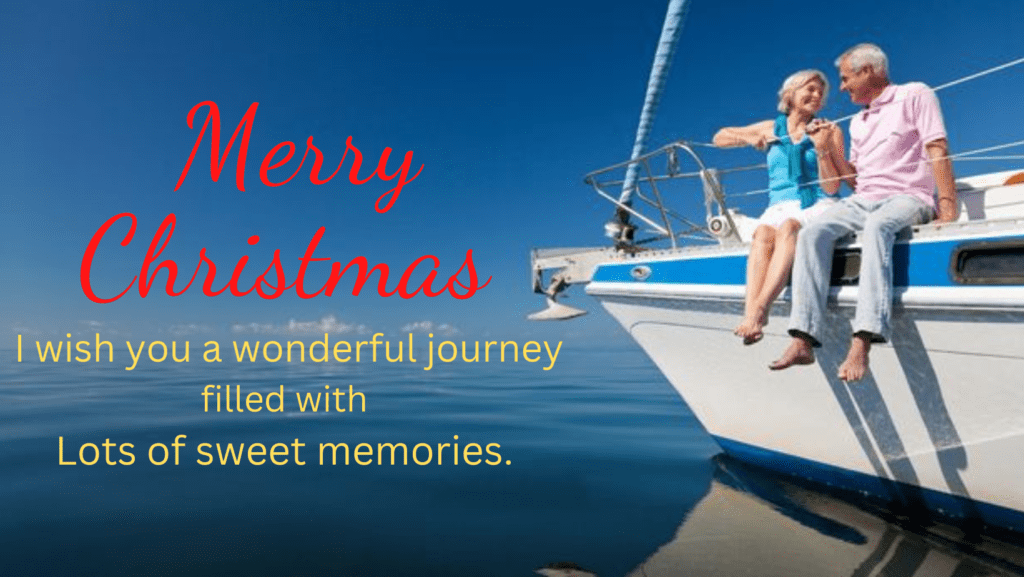 6. Merry Christmas Have a wonderful time and enjoy your trip see you back healthy and happy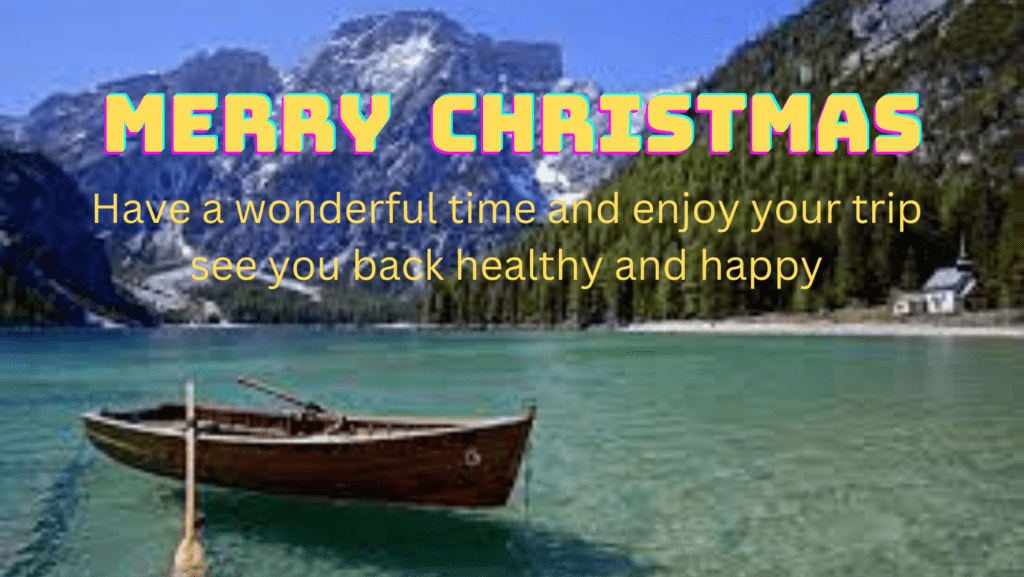 7. Merry Christmas Enjoy the true taste of travel with full passion.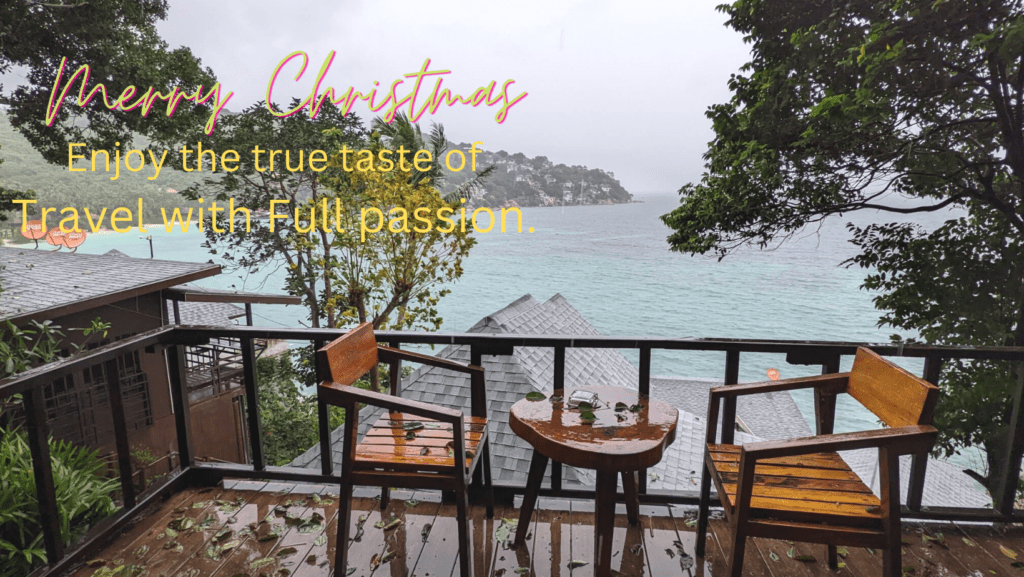 Merry Christmas Wishes for Family
Spending Christmas with your family is probably one of the most precious moments of your life! Don't forget to thank all your family members one by one and show them that you really care and that you are really happy to be together. Find many Christmas wishes below to share these sacred moments with your family. (Stay with Family)
My friend, I look forward to a wonderful time for you and your family this Christmas. May God bless you with many happy moments. Happy holidays to you and your loved ones. I wish you and your beloved family a lovely, happiness and Auspicious Merry Christmas wishes 2022.
8. wishing you peace, joy and unconditional love always. Merry Christmas to you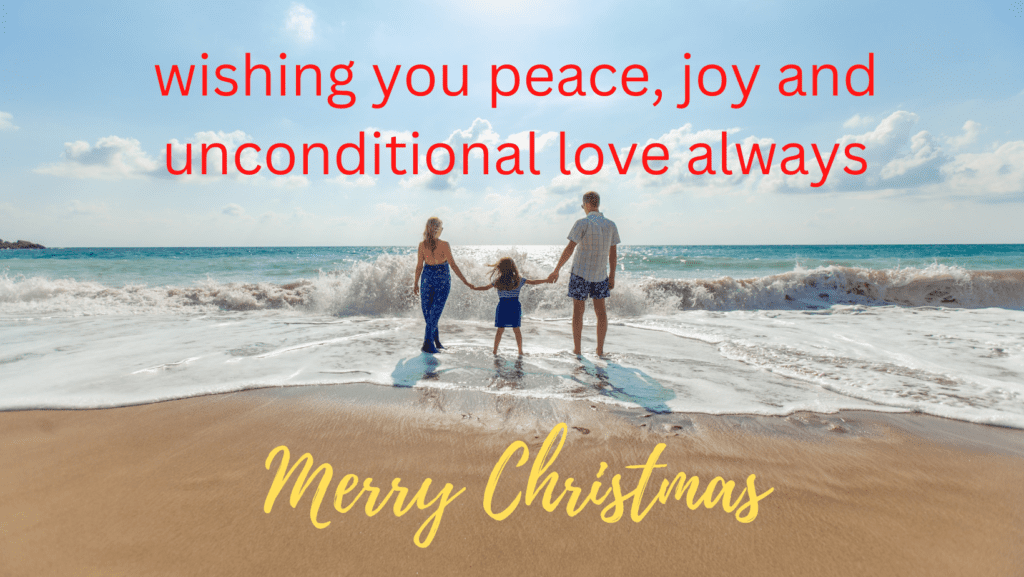 9. Smell of Cookies and sweets in every corner of the house is a Auspicious Merry Christmas with family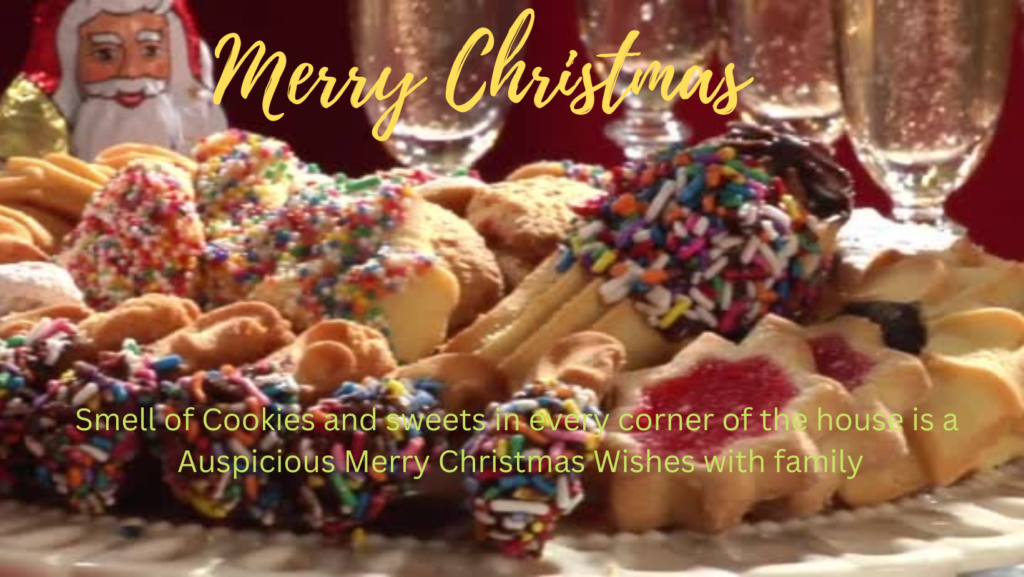 10. Wishing you this Auspicious Merry Christmas for Joy, warmth and love.
a great Happy Cookie Season, Santa isn't the only one who enjoys tasty, sweet treats.
11. Merry Christmas Wishing you be showered with unlimited blessings on this auspicious day.
12. This Christmas season, I am sending you lots of prayers and love. Wish you a Merry Christmas.
13. May Santa will bring your family a lot of kindness and joy this Christmas Merry Christmas
14. I wish you the most happiest of Christmases. I want to wish you a very Merry Christmas
15. I wish you have a happy and beautiful Christmas this year. I hope Santa brings you love joy and happiness throughout the year, not just at Christmas. From our family to yours, a merry Christmas.
16. Wishing you and your family health, happiness and joy. Let's spend this Christmas making lots of memories. Merry Christmas! Take advantage of the blessings and feasts of Christmas.
17. Spending Christmas with family and loved ones makes it even more meaningful, and I am so grateful that I got to do that with you this year! merry Christmas.
18. May the stars of heaven shine upon your family and renew your faith in humanity. Merry Christmas to you.
19. I want to thanks Lord Jesus for giving me such a beautiful family on this joyous occasion of Christmas Merry Christmas.
20. This Blessed day you receive God's blessings, smile and share His love with an open heart. I hope you have a wonderful Merry Christmas.
21. I hope your smile is as big as your credit card bill this Christmas! I hope you have lots of fun and luck. Wish You a Merry Christmas
22. I wish Jesus will send love and peace to everyone in my family this Christmas season, experience the joy you give me at home. Merry Christmas to you.
23. May Lord Jesus bless you with this Christmas miracle. Merry Christmas everyone.
24. I hope you and your family have a Christmas season filled with pleasant surprises and non-stop laughter. I am sending you Merry Christmas greetings.
25. I wish you health, happiness, joy and wealth this Christmas. I wish you happiness and blessings today and tomorrow.
26. My best wishes, prayers and love to my beautiful family, I wish you all health, happiness and peace with this Merry Christmas.
27. Everyone gets together at Christmas. It's a wonderful time of year to spend with families and those we love the most. Merry Christmas.
28. Merry Christmas my lovelies. May the Lord Jesus bless you and all with peace and happiness so that you may always be happy and Smile.
29. My dear family. I send you Christmas greetings and gifts, have the happiest of Christmases this year, and may you all offer our deepest greetings to the Lord Jesus.
30. My best friend, I wish you and your family a very Merry Christmas.
31. On this Christmas Eve, let us give thanks to our Savior for all the blessings He has given to our family.
32. Christmas seems empty without you, but still I wish you a Merry Christmas.
33. With that best wishes, I'd like to send a very happy holiday season to all of my Evergreen family members. I hope you enjoy the time of your loved one's.
34. Happy Holidays, guys. I wish your home is filled with joy and peace this Christmas.
35. I hope the snowflakes remind me how precious and precious every moment of life is. Count your blessings and use this season to create magic in unique ways. merry Christmas.
36. This Christmas, may God fulfill your heart's desires. Have a nice Christmas.
37. I wouldn't trade being with all of you for all the presents under the tree. merry Christmas.
38. I hope you all had a happy and safe Christmas with your families. merry Christmas.
"May your days be filled with joy, your heart with love, and your life with laughter. Best wishes for a bright and prosperous future!"
"Wishing you success, happiness, and all the best in everything you do. May your journey be filled with achievements and your days with moments of joy."
"May every sunrise bring you hope, and every sunset bring you peace. Best wishes for a wonderful day and a fulfilling life."
"Sending you good vibes, positive energy, and the very best wishes. May you conquer every challenge and achieve remarkable success."
"May your dreams be big and your worries be small. Best wishes as you pursue your goals and turn your dreams into reality."
"In the journey of life, may you find kindness, may you find love, and may you find success. Best wishes for a bright and beautiful future."
"May each day bring you new opportunities and the courage to seize them. Wishing you a journey filled with success and happiness."
"As you embark on new adventures, may you discover new horizons and reach greater heights. Best wishes for an exciting and fulfilling journey."
"May your path be paved with kindness, your heart be filled with love, and your days be bright with joy. Best wishes for a wonderful life ahead."
"Here's to new beginnings, fresh starts, and the joy of the unknown. May your future be as bright as your dreams. Best wishes on your journey."
Christmas is a Blessed time to celebrate with friends and family. Because we've always had friends who become family and family members who become friends, and without these lovely people, like our friends and family, Christmas wouldn't be as joyful. Of course, Christmas is a wonderful time to cherish your friends and family. We hope you enjoyed reading these Christmas greetings and found the perfect message to convey. Merry Christmas Auspicious wishes 2022 from all of us.