Americans Love to Travel India for Fun and Fitness.
If you really want to travel for fun and fitness, health and happiness, this blog is really going to motivate you to travel India. You absolutely love it. Travelling around the country of India and learning more about Indian culture are fascinating and immensely rewarding. I am a tourist guide, enjoyed fifteen years accompanying with American tourists.
India is one of those countries that loves Americans and welcomes them with open arms. Americans Love to Travel India for Fun and Fitness Joy and Happiness. For American tourists, India is a unique and interesting country. Even though our cultures are different. but some way we complement each other.
I did not include all countries I love You America. No one loves his country more than the Americans – and no one shows it with such enthusiasm. You'll see stars and stripes everywhere: on people's lawns, in bumper stickers on cars, on hats, on cupcakes, and yes, even on the moon. Fun Fact: Of the six flags placed on the moon, five are still standing.
It's no surprise that Americans work more hours than any other industrialized nation in the world. In their busy life they spare some time for vacations and love to travel in United States and other overseas countries.
Why the Americans Travel India for Fun and Fitness.
It's about time to take a vacation. one survey says, About 80 percent of yearly vacationers feel "increased romance in their relationship," 76 percent report feeling "happy," and 56 percent "rate their health as being good or very good,"
We Indians are passionate about helping people change their lives. To keep people motivate for walk and fit, organic veggies keep you healthy and happy. After you Travel India, you will also feel a healthy sense of happiness. Want to Happy and Healthy Go Traveling.
Indians are among the friendliest people they will ever met, and are more than willing to offer directions, travel advice, or help to anyone – regardless of nationality. Don't stop. either. It's a harmony that can be delightfully infectious. Start Your Health Journey – come and have fun and Fitness
Carry-on bags is the best advice for India Travel. These backpacks are great as a companion for a trip to India. A minimalist design that can fit everywhere, and a budget option for India travelers. All of your essentials are within arm's reach, and you slide from place to place with ease. Whether you're a new traveler preparing for your first trip to India. Carry on Bags are Good For Fitness and Fun.
Another reason to join is India's growing middle class, which is being exposed to new ideas from abroad. They have little money to spend and are curious about the West. Whether it's American shopping brands, coffee culture, fast food chains, or craft beer, India is starting to explore many new concepts – and they're interested to hear what's new and exciting in Illinois or wherever you are. Escape is Modern
Americans share stories of their way of daily life, and Indians will be happy to share culture and customs. They can't find such open, honest exchanges anywhere else—especially in a place so isolated from the States. Culture shock can be a welcome shock. Long after you leave India, India Travel will still with you.
Apart from offering an extraordinary journey through Hinduism, ancient customs and tradition, India offers a beautiful vibrant environment. Watch the sunset over the golden Goa beaches and backwaters of Kerala or the road trip of Golden Tringle Tour Or, visit the most beautiful Taj Mahal, forts of Rajasthan. Connect your soul with Divine at Varanasi on river Ganges oldest city in the world. India travel memories are always captured by heart
I'm sure many Americans would like to travel India more, but there are many reasons or excuses why they can't travel right now (money, too busy, work commitments, family obligations, debt, etc.…). Many people are afraid to travel to many countries of the world because they hear stories on the news.
People in every country on this Earth want the same common things: happiness, security, love, spending time with family and friends, making a positive contribution to society, peace and well-being. We have more in common than most people realize.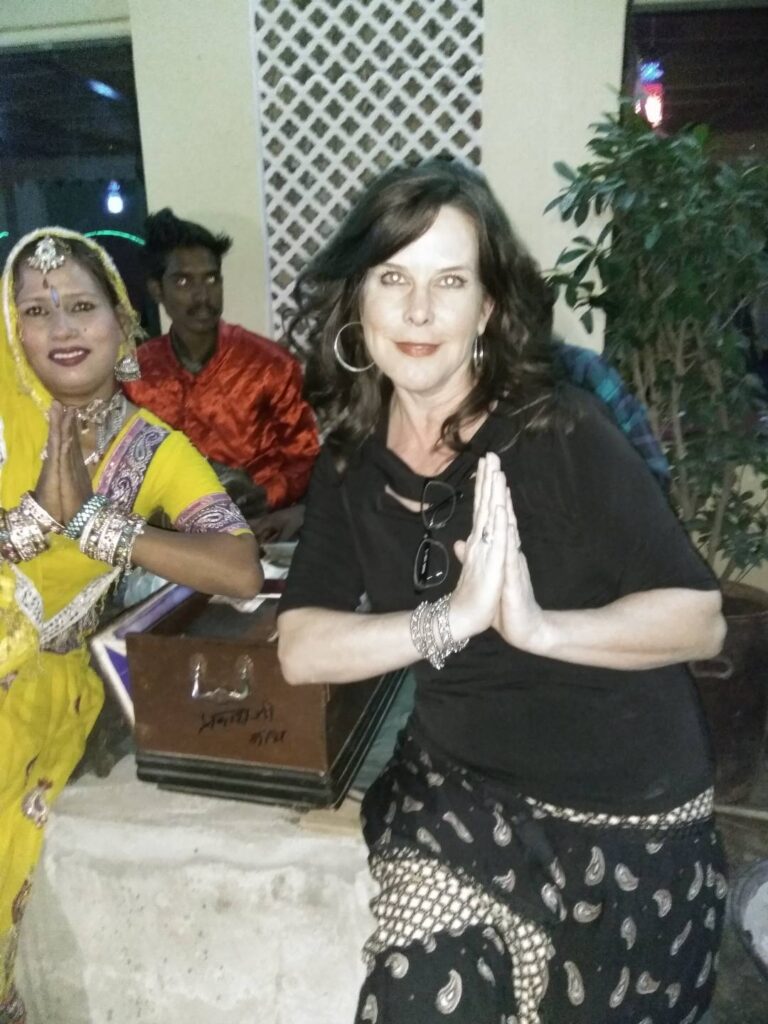 India is a vast country and has it all, beautiful beaches and calm waters, arts, crafts and culture, great food, fascinating people and religions, and of course incredible history and heritage. You can also find snow and skiing in the Himalayas in the north of India.
As a Best Tourist Guide in India, I haven't met anyone from America who has traveled the world who hasn't enjoyed his travels. So, the definitive answer to this question is that Americans who have traveled the world love it. People who haven't traveled outside the US will probably love it if they start. On average, we represent very little of the total number of travelers in the world. So, we travel less than many other countries, but that doesn't mean we aren't ready to travel the world.
Travel India to Enjoy Learning.
Learning is one of the strong reasons why people love to travel. They want to experience something unfamiliar and leave with new skills or knowledge. Seeing the world is more educational than in a high school or college classroom. This in-depth crash course will cover topics such as history, geography, and sociology to explore how the rest of the world really lives. Each destination has something unique to teach visitors, and immersing yourself in an entirely different world is a great learning experience.
People may travel to learn something specific: a new language, a new cuisine, aspects of a different culture, or a deep appreciation of a belief or spirituality. As a bonus, they will carry more than their intended purpose. They will discover completely different ways of doing things. They will also learn about new customs, cultures, people and places. And because you are experiencing this learning in real life, not reading it in a textbook, it will be with you for a long time. The new skills you learn – and the new insights you gain – will give you a deep sense of satisfaction.
Americans Enjoy Travelling India for Exposer.
There's another reason people love to travel: It helps to open your mind. You realize that there is no one way to live life. Meeting people from other places will show you that your view of the world is not the same as everyone else's.
You can't imagine until you see for yourself how different life is elsewhere. From work to family, from beliefs to interests, everything is not what you might expect from your experience. A different setting will also help you explore and consider new ideas that you may not have thought of before. You will come home with different ideas and possibilities. By being exposed to new places, people and cultures, you will develop a broader worldview. And it will make you a better-rounded global citizen. This is a huge reward and one of the major reasons why people love to travel.
Americans Love Travelling India to Enjoy Getting in with themselves.
Being away from home gives you a chance to reflect on your life. You have time and space to let your mind wander and explore. Travel is one of the best options to know more about you. Every day brings a new travel set of travel and opportunities. Tell me, do you even know who you are? You know better and will come home with a fresh outlook on what you want in life. Your life changing experience.
Americans Love Travelling India to Appreciate their life.
When you get too busy with your daily life, it's easy to lose what you have. Your eyes are not wide open for what is special in your home. Searching elsewhere will give you a new appreciation for your hometown, country, and "real life." Once you're back, you'll feel lucky to be where you live. You will find that there really is no place like home. Amazing Benefits of Traveling
India Travel Updated Advisory on Tourist Visas
The Government of India has decided, with immediate effect, to restore valid long duration (10 years) regular (paper) tourist visas for the nationals of USA. Fresh issue of regular (paper) long-duration (10 years) tourist visas has also been restored for nationals of USA. Learn More Click Here
Americans Travel India to Build and strengthening relationships.
The shared experience of travel brings people together. A family vacation, a romantic getaway, or a long weekend with girls or boys can cement important relationships. With the demands of today's lifestyle and relatives spread across the country and the world, families do not have much time together.
That trip grandparents, parents, and kids can take on a Caribbean cruise together. Or it could be that parents and children are visiting grandparents at their homes across the country. Whatever it looks like, travel is an opportunity to connect with each other. It can also pacify any family discord and lead to a happy relationship. Couples also need to connect with each other away from the demands of home and work. Sharing travel experiences can ignite fresh sparks that linger long after the couple returns home.
Travel is also a special way to deepen friendship. Whether it's a quick ski break with coworkers or a week of sun and sand getaway with your high school gang, travel will remind you why you became friends with them in the first place, and by focusing on how Good spend. with time
Americans Travel India also Their tipping is well
Tipping is more American than apple pie. It is an inherent part of the culture that has not caught on to a great extent in other developed countries. Americans will tip their servers, tour guides, bellhops and taxi drivers while traveling. One might say it's a jerky response, but I think the practice also reflects their deep-rooted generosity and belief that good deed should be rewarded. Love You Americans
Travel India Restrictions Coved 19 Up Date
The guidelines for international travelers arriving in India have been reviewed & formulated taking a risk-based approach. 2% of passengers per flight will be randomly tested upon arrival. If such passengers found to be symptomatic or tested positive, shall be managed as per laid down standard protocol. Government of India have amended the protocols for international travelers as mentioned below:
Submit self declaration form on Air Swedha portal.
Mention the date of vaccination or RT PCR test while filling the self-declaration form.
Carry a negative report of the COVID-19 RT-PCR test within 72 hours of the start of travel (verified by airport authorities or
*Carry a certificate of completion of complete primary vaccination schedule of COVID-19 vaccination (attested by airport authorities).
On arrival in India exit the airport or take connecting flights.
Self-monitor their health for the next 14 days after arrival.
Tagged:
benefits of traveling