Travel India for Fun and Fitness You Love India
Travel India for fun and fitness, If you really want to be healthy and happy, this blog is really going to motivate you to travel India. You absolutely love it. Travelling around the country of India and learning more about Indian culture are fascinating and immensely rewarding. I am a tourist guide, enjoyed fifteen years accompanying with foreign tourists.
Top 15 Reasons to Travel India
There are many reasons to visit India. Some people travel to India to experience its diverse culture and ancient history, while others are drawn to the country's beautiful beaches, mountain ranges, and wildlife. India is also known for its delicious food and spices, and for its vibrant and colorful festivals. The country is also home to many iconic landmarks and architectural wonders, such as the Taj Mahal, the Red Fort, and the Golden Temple. Overall, India is a unique and fascinating destination that offers something for everyone. Here are a few reasons why India might be a good choice for a fun vacation:
Yoga and spirituality: India is known as the birthplace of yoga, and many people travel to the country to learn about and practice yoga and meditation. There are many ashrams and retreat centers throughout the country that offer yoga classes and spiritual retreats. Recharge and de-stress by soaking in the natural beauty and spiritual richness of India.
Ayurveda and wellness: India is home to the ancient system of Ayurveda, which focuses on natural remedies and holistic healing. There are many Ayurvedic retreats and spas in India where visitors can relax and rejuvenate.
Natural beauty: India is home to a wide variety of landscapes, including the Himalayas, the Western Ghats, and the Sundarbans. These areas are home to many species of plants and animals, and offer opportunities for hiking, camping, and wildlife viewing.
Cultural diversity: India is a diverse country with a rich cultural heritage. It is home to many different languages, religions, and ethnicities, and visitors can experience this diversity through the country's art, music, dance, and festivals. Experiencing new cultures and ways of life.
Shopping: India is known for its vibrant markets, where you can find a wide variety of goods, including clothing, jewelry, crafts, and spices.
Medical tourism: India is a popular destination for medical tourism, as it offers high-quality medical care at a fraction of the cost of many Western countries.
Affordable cost of travel: Traveling to India can be very affordable, with low costs for accommodation, transportation, and food. This makes it a great destination for budget travelers.
Art and architecture: India has a rich tradition of art and architecture, with stunning temples, palaces, and forts to explore. To see famous places and natural wonders like Taj Mahal. To see the various architectural styles found in India, including Mughal, colonial, and modern buildings.
To participate in the many festivals and celebrations that take place throughout the year in India, including Holi, Diwali, and Navaratri.
To visit the many holy rivers in India, such as the Ganges, which are considered sacred by many Hindus.
To experience the diverse landscapes of India, from the desert region of Rajasthan to the lush forests of the Western Ghats.
Delicious food: Indian cuisine is known for its flavorful and aromatic dishes, and there is a wide range of options to choose from, whether you prefer spicy or mild flavors.
Vibrant cities: India's cities are full of life and energy, with bustling streets, vibrant markets, and lively nightlife. Cities like Mumbai, Delhi, and Kolkata offer a wide range of entertainment options and cultural experiences.
Hospitality: Indian people are known for their warmth and hospitality, and visitors to the country are often struck by the kindness and generosity of the locals.
Beach vacations: India has a long coastline with many beautiful beaches, making it a great destination for a beach vacation. Popular beach destinations include Goa, Kerala, and Andaman and Nicobar Islands.
India is one of those countries that loves and welcomes them with open arms. You Love to Travel India for Fun and Fitness Joy and Happiness. India is a unique and interesting country. Even though our cultures are different. but some way we complement each other. Make new friends and connections with locals and other travelers. Just have a great time and make lasting memories by exploring all that India has to offer.

Travel India for Fun and Fitness.
It's about time to take a vacation. one survey says, About 80 percent of yearly vacationers feel "increased romance in their relationship," 76 percent report feeling "happy," and 56 percent "rate their health as being good or very good,"
We Indians are passionate about helping people change their lives. To keep people motivate for walk and fit, organic veggies keep you healthy and happy. After your Travel India, you will feel a healthy sense of happiness. Benefits of Traveling.
Indians are among the friendliest people they will ever met, and are more than willing to offer directions, travel advice, or help to anyone – regardless of nationality. Don't stop. either. It's a harmony that can be delightfully infectious. Start Your Health Journey – come and have fun and Fitness
Carry-on bags is the best advice for India Travel. These backpacks are great as a companion for a trip to India. A minimalist design that can fit everywhere, and a budget option for India travelers. All of your essentials are within arm's reach, and you slide from place to place with ease. Whether you're a new traveler preparing for your first trip to India. Carry on Bags are Good For Fitness and Fun.
India's growing middle class, which is being exposed to new ideas from abroad. They have little money to spend and are curious about the West. Whether it's shopping brands, coffee culture, fast food chains, or craft beer, India is starting to explore many new concepts – and they're interested to hear what's new and exciting in Illinois or wherever you are. Escape is Modern
Love to share stories of their way of daily life, and Indians will be happy to share culture and customs. They can't find such open, honest exchanges anywhere else—especially in a place so isolated from the States. Culture shock can be a welcome shock. Long after you leave India, India Travel will still with you.
Apart from offering an extraordinary journey through Hinduism, ancient customs and tradition, India offers a beautiful vibrant environment. Watch the sunset over the golden Goa beaches and backwaters of Kerala or the road trip of Golden Tringle Tour Or, visit the most beautiful Taj Mahal, forts of Rajasthan. Connect your soul with Divine at Varanasi on river Ganges oldest city in the world. India travel memories are always captured by heart
I'm sure many would like to travel India more, but there are many reasons or excuses why they can't travel right now (money, too busy, work commitments, family obligations, debt, etc.…). Many people are afraid to travel to many countries of the world because they hear stories on the news.
People in every country on this Earth want the same common things: happiness, security, love, spending time with family and friends, making a positive contribution to society, peace and well-being. We have more in common than most people realize.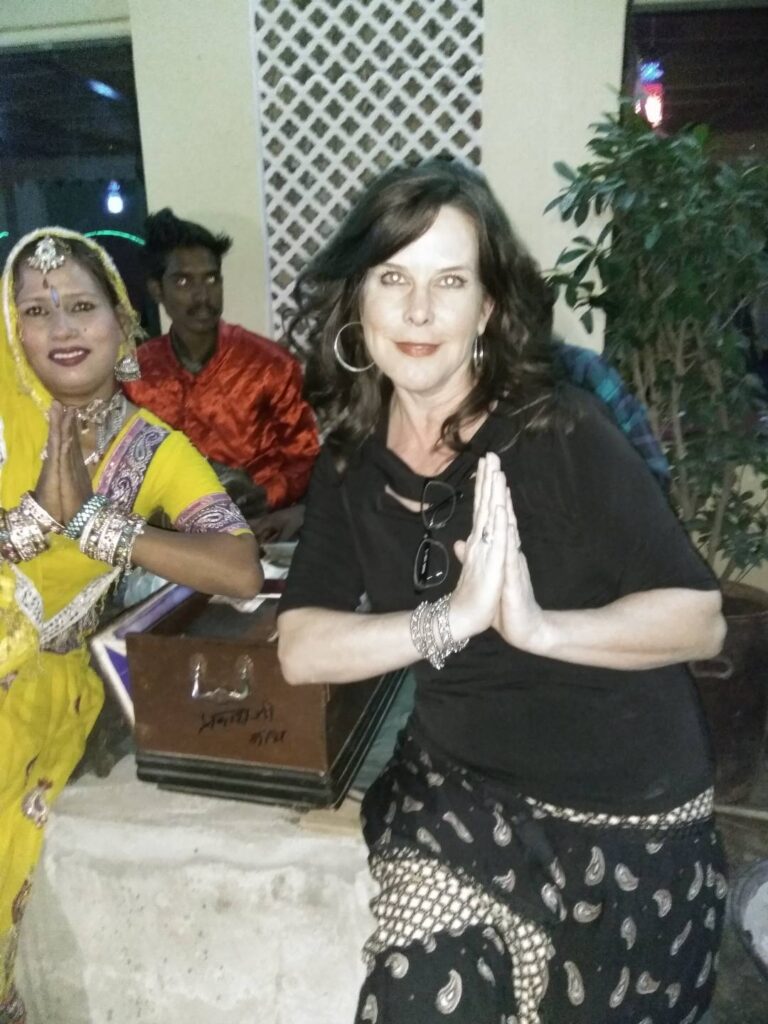 India is a vast country and has it all, beautiful beaches and calm waters, arts, crafts and culture, great food, fascinating people and religions, and of course incredible history and heritage. You can also find snow and skiing in the Himalayas in the north of India.
As a Best Tourist Guide in India, I haven't met anyone who has traveled the world who hasn't enjoyed his travels. So, the definitive answer to this question is that Americans who have traveled the world love it. People who haven't traveled outside the US will probably love it if they start. On average, we represent very little of the total number of travelers in the world. So, we travel less than many other countries, but that doesn't mean we aren't ready to travel the world.
Travel India to Enjoy Learning.
Learning is one of the strong reasons why people love to travel. They want to experience something unfamiliar and leave with new skills or knowledge. Seeing the world is more educational than in a high school or college classroom. This in-depth crash course will cover topics such as history, geography, and sociology to explore how the rest of the world really lives. Each destination has something unique to teach visitors, and immersing yourself in an entirely different world is a great learning experience.
People may travel to learn something specific: a new language, a new cuisine, aspects of a different culture, or a deep appreciation of a belief or spirituality. As a bonus, they will carry more than their intended purpose. They will discover completely different ways of doing things. They will also learn about new customs, cultures, people and places. And because you are experiencing this learning in real life, not reading it in a textbook, it will be with you for a long time. The new skills you learn – and the new insights you gain – will give you a deep sense of satisfaction.
Enjoy Travelling India for Exposer.
There's another reason people love to travel India, It helps to open your mind. You realize that there is no one way to live life. Meeting people from other places will show you that your view of the world is not the same as everyone else's.
You can't imagine until you see for yourself how different life is elsewhere. From work to family, from beliefs to interests, everything is not what you might expect from your experience. A different setting will also help you explore and consider new ideas that you may not have thought of before. You will come home with different ideas and possibilities. By being exposed to new places, people and cultures, you will develop a broader worldview. And it will make you a better-rounded global citizen. This is a huge reward and one of the major reasons why people love to travel.
Travel India to Enjoy Getting in with yourselves.
Being away from home gives you a chance to reflect on your life. You have time and space to let your mind wander and explore. Travel is one of the best options to know more about you. Every day brings a new travel set of travel and opportunities. Tell me, do you even know who you are? You know better and will come home with a fresh outlook on what you want in life. Your life changing experience.
Travel India to Appreciate life.
When you get too busy with your daily life, it's easy to lose what you have. Your eyes are not wide open for what is special in your home. Searching elsewhere will give you a new appreciation for your hometown, country, and "real life." Once you're back, you'll feel lucky to be where you live. You will find that there really is no place like home. Amazing Benefits of Traveling
Travel India Updated Advisory on Tourist Visas
The Government of India has decided, with immediate effect, to restore valid long duration (10 years) regular (paper) tourist visas for the nationals of USA. Fresh issue of regular (paper) long-duration (10 years) tourist visas has also been restored for nationals of USA. Learn More Click Here
Travel India to Build and strengthening relationships.
The shared experience of travel brings people together. A family vacation, a romantic getaway, or a long weekend with girls or boys can cement important relationships. With the demands of today's lifestyle and relatives spread across the country and the world, families do not have much time together.
That trip grandparents, parents, and kids can take on a Caribbean cruise together. Or it could be that parents and children are visiting grandparents at their homes across the country. Whatever it looks like, travel is an opportunity to connect with each other. It can also pacify any family discord and lead to a happy relationship. Couples also need to connect with each other away from the demands of home and work. Sharing travel experiences can ignite fresh sparks that linger long after the couple returns home.
Travel is also a special way to deepen friendship. Whether it's a quick ski break with coworkers or a week of sun and sand getaway with your high school gang, travel will remind you why you became friends with them in the first place, and by focusing on how Good spend. with time
Travel India Tours
There are many tour companies that offer guided tours of India. These tours typically include transportation, accommodation, and sightseeing activities, and can be customized to meet your specific interests and needs. Some popular destinations for tours in India include:
The Golden Triangle: This popular tour covers the cities of Delhi, Agra, and Jaipur, and includes visits to iconic landmarks such as the Taj Mahal and the Red Fort.
North India: This region is home to the Himalayan mountain range and includes the states of Jammu and Kashmir, Himachal Pradesh, and Uttarakhand. Tour options in this region include trekking, rafting, and cultural sightseeing.
South India: The southern states of India are known for their lush green landscapes, beautiful beaches, and ancient temples. Tour options in this region include visits to the backwaters of Kerala, the tea plantations of Tamil Nadu, and the ancient city of Hampi.
Rajasthan: The western state of Rajasthan is known for its colorful culture and vibrant cities, and is a popular destination for tours. Tour options in Rajasthan include visits to the palaces of Jaipur, the forts of Jodhpur, and the desert landscape of the Thar Desert.
Best Time to Travel India
The best time to visit India depends on the specific region you plan to visit and the type of weather you prefer. Here is a general overview of the best times to visit different parts of India:
North India: The best time to visit North India is from October to March, when the weather is cool and pleasant.
South India: The best time to visit South India is from October to February, when the weather is cool and dry.
East India: The best time to visit East India is from October to March, when the weather is cool and pleasant.
West India: The best time to visit West India is from November to February, when the weather is cool and dry.
Central India: The best time to visit Central India is from November to February, when the weather is cool and dry.
It's worth noting that India is a large and diverse country, and the weather can vary significantly depending on the region you visit. For example, the Himalayan region in the north experiences very cold winters, while the southern states can be quite hot and humid throughout the year.
Travel India Insurance
It is a good idea to purchase travel insurance before visiting India, as it can provide protection against unexpected events such as illness, injury, lost luggage, and trip cancellations. When choosing a travel insurance policy, it's important to consider the specific needs and risks associated with your trip to India. Here are a few important things to to keep in mind.
Medical coverage: India has a range of medical facilities, but it is a good idea to have medical coverage in case you need to seek treatment for an illness or injury while you are in the country.
Trip interruption coverage: If you need to cancel or cut short your trip due to an unexpected event, trip interruption coverage can help you recover some of the costs associated with your travel plans.
Lost luggage coverage: If your luggage is lost or stolen while you are in India, lost luggage coverage can help you recover the cost of replacing your belongings.
Evacuation coverage: If you need to be evacuated from India due to a medical emergency or other unforeseen event, evacuation coverage can help cover the cost of transportation.
Before purchasing a travel insurance policy, be sure to read the fine print and understand what is and is not covered. It's also a good idea to compare policies from different providers to find the one that best meets your needs.
Travel India Quotes
Here are a few quotes about travel India that welcomes you.
"India is a place of a million mutinies, and a land where a hundred thousand different gods are worshipped." – Jawaharlal Nehru
"India is a land of dreams and romance, of fabulous wealth and fabulous poverty, of splendor and squalor, of palaces and hovels, of famine and plenty, of the most sublime and the most despicable." – Mark Twain
"India is the cradle of the human race, the birthplace of human speech, the mother of history, the grandmother of legend, and the great grand mother of tradition." – Mark Twain
"India is the meeting place of the religions and among these Hinduism alone is by itself a vast and complex thing, not so much a religion as a great diversified and yet subtly unified mass of spiritual thought, realization and aspiration." – Paul Brunton

"In India, you can't distinguish between what is real and what is not. That's the beauty of the place." – Paul Theroux
"India is the world's most colorful and chaotic democracy and traveling here is like stepping into the role of an extra in a never-ending epic film." – Rolf Potts
"India is a mysterious and fascinating place, a true assault on the senses that will leave you feeling alive and inspired." – Joanna Lumley
"India is a country of a million contradictions, a place where the ancient and the modern coexist in a state of constant flux." – Dave Eggers
"India is a place that will transform you, challenge you, and ultimately, if you let it, bring you to a place of greater understanding and acceptance of the world and the people around you." – Elizabeth Gilbert
"To travel in India is to become a part of the country's vibrant and colorful fabric, to be swept up in the energy and chaos of its cities and the peacefulness of its countryside." – Unknown
Travel India Restrictions Coved 19 Up Date
The guidelines for international travelers arriving in India have been reviewed & formulated taking a risk-based approach. 2% of passengers per flight will be randomly tested upon arrival. If such passengers found to be symptomatic or tested positive, shall be managed as per laid down standard protocol. Government of India have amended the protocols for international travelers as mentioned below:
Submit self declaration form on Air Swedha portal.
Mention the date of vaccination or RT PCR test while filling the self-declaration form.
Carry a negative report of the COVID-19 RT-PCR test within 72 hours of the start of travel (verified by airport authorities or
*Carry a certificate of completion of complete primary vaccination schedule of COVID-19 vaccination (attested by airport authorities).
On arrival in India exit the airport or take connecting flights.
Self-monitor their health for the next 14 days after arrival.
Tagged:
benefits of traveling