Best Tourist Guide In India Licensed and Approved by Ministry of Tourism Government of India. Love to show, India is a land of wonders and diversity. While one can be mesmerized by the spectacular views of the Himalayan foothills, plains, coastal areas, deserts and forests, the vibrant culture of the country is equally fascinating. Harry as a Best Tour Guide in India appreciated by tourists around the world.
Experience the joy of traveling with India's Best Tourist Guide: Harry +91 9811500757
It is often said that India is not a country but a continent. From the frozen mountains of the Himalayas to the tropical greenery of Kerala, India has an unparalleled range of landscapes, Villages there cultures and peoples. Traveling in India, you can meet people of many different religions, which is older from the time the Egyptian pharaohs. Visit the ancient historic buildings, built centuries before Taj Mahal.
For foreign tourists, India has been either a life-changing experience, or a journey to forget. They either loved the country or hated it. To be honest, I have met very few haters of India. Dirty roads, cows on the roads, overcrowded trains and even the safety of women passengers can be a problem. But all my travelers and blogger friends have said that they will definitely go to India again.
Traveling India For Fun and Fitness
Your Best Tourist Guide in India, is first person to welcomes you and the last to say farewell. His role is to enhance the visitors' experience and be ambassadors for India. Tour Guide in India is the only person who can 'make' the image of any tourist place. Best Tour Guide in India is to create a beautify. So with the magic in words, he can do magic in your India Tour.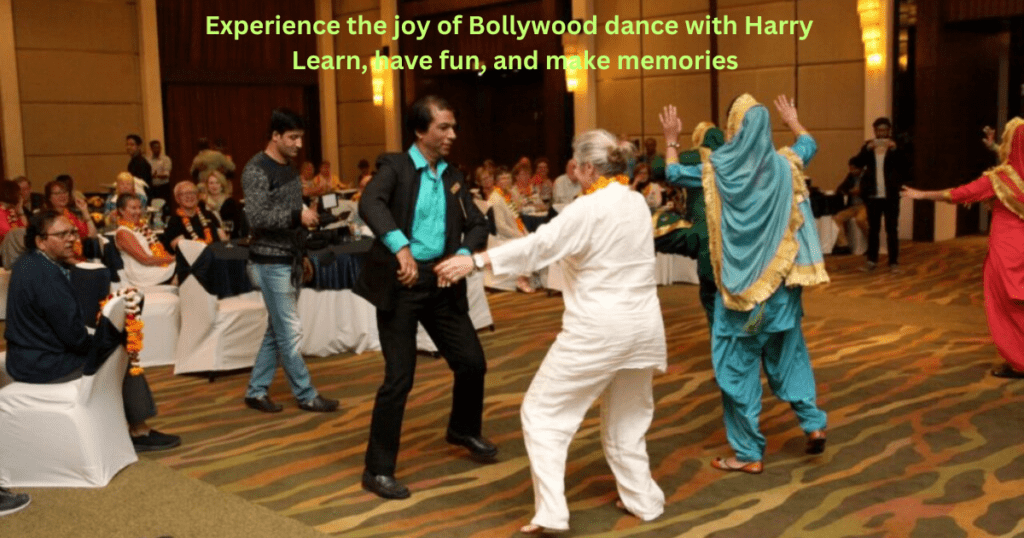 The Tourist guide in India is a very great component of your travel and vacations. He plays an essential role in ensuring you repeat visitation to India through creating a positive image of country as an Incredible India where culture echoes, tradition speaks, beauty enthralls and diversity delights. Astounding diversity of religious, languages, and cultures of India is unique and unparalleled.
Enjoy Village Life Tour with Best Tourist Guide in India
India lives in the villages, life in the village is a perfect escape from overwhelming, fast-paced city life. You can enjoy nature's beautiful sceneries. If you want to explore the villages of India, hiring the best tour guide can enhance your experience in many ways. A knowledgeable and experienced tour guide can give you a unique insight into the local culture, history, traditions and customs.
Children are an important part of rural life in India, and a tour guide can help you learn about their daily routines, the sports they play, and their school activities. Additionally, many villages celebrate festivals and events throughout the year.
When it comes to exploring the nuances of village life, a tour guide can take you to local farms, where you can learn about the crops grown in the area and see modern equipment like tractors. . Ways You can also taste traditional rural cuisine and food.
Overall, the best tour guide in India can provide you with a personalized experience tailored to your interests and preferences, and help you explore the unique beauty and charm of India's villages. From local culture and traditions to food, festivals and daily life, a tour guide can help you discover all that these vibrant communities have to offer.
Top Reasons, to Book a Best Tourist Guide in India is Worth.

1. Harry as a Best Tourist Guide in India, he is an interesting storyteller and has an unparalleled knowledge, about Delhi Sightseeing with is history and its empires
2. Harry is freelance Tour Guide India, not only operate fixed itineraries or fixed commentaries – he is flexible and will tailor-make the tour to suit you. He manages group sizes from individuals all the way up to large groups even on public transport.
3. He (Tour Guide in India) looks after his guests with full care and responsibility. And fully accountable through the respective Code of Conducts.
4. He is charming, friendly and welcoming person and vaccinated from Coved 19. Hundreds of reviews from International tourist who had enjoyed Delhi, Agra Jaipur Sightseeing. Stands in his testimony, Best Tour Guide in India.
5. Harry can match to your family. Harry is one perfectly suited to your particular needs, interests and situation also family-friendly or an expert in the art history Harry is different, and because of your close relationship, he matches that are compatible in personality and style.
6. Harry, the Best tourist guide in India for your your needs and tastes and interest. You really enjoy with Harry as Tours by Locals. Also takes you to places that you would never know about. Harry your private tour guide is the best use of your time. Harry as tour guide in India is your personal resource. . Harry as a Tour Guide in India is educated and trained also a guide licensed by the Government of India, Ministry of Tourism. Follows all Delhi travel guidelines of Coved 19. He is your best tour guide in India and a new-found friend in a foreign country.
7. Harry is professionally trained Best Tourist Guide in India for 20 years and passed the highest Tourist Guide qualification in India . Got the License from Ministry of Tourism Government of India.
Learn Cooking with Best Tourist Guide in India
Looking for the best culinary adventure in India? Look no further than Harry, the best tourist guide in India, who will take you on a journey through the flavors and aromas of India. With Harry as your guide, you'll learn the secrets behind traditional Indian cooking techniques and discover the cultural significance of each dish.
Throughout your cooking session, Harry will take you to local markets to find the freshest ingredients, and teach you about the different spices and herbs used in Indian cooking. His approach to cooking classes is not only informative but also entertaining, filled with laughter, humor, and of course, delicious food. But it's not just about the food; Harry's infectious personality and humor will have you laughing and enjoying yourself throughout the whole experience. You'll learn about the regional cuisines that have influenced Indian cuisine, and even pick up a few Hindi phrases along the way.
So if you're a foodie looking for a fun and educational experience in India, book a cooking session with the best tourist guide in India, Harry, today! Get ready to spice up your cooking skills and have a blast while doing it. It's a fun adventure you won't want to miss!
With Best Tourist Guide in India Enjoy Some New Learnings
Block printing is an ancient and traditional art form of printing on fabric, paper and other materials that started many years ago in India using vegetable dyes and natural dyes. Jaipur, the Pink City of India, was founded by Jai Singh II, the capital of Rajasthan and is one of the oldest planned cities in modern India, designed by Vidyadhar Bhattacharya. Apart from its beauty and traditional culture, Jaipur is also famous for the art of block printing. In India, block printing in other forms is widely known as "wood block printing", "wood cut printing" or "hand block printing". Block printing art is a beautiful process where desired designs are created on blocks and natural dyes are used for printing on fabrics.
Laugh on a Village Transport with Best Tourist Guide in India
Jugaad can also refer to a quadricycle, a mode of transport in North India made of wooden planks and old SUV parts, known as Kaduka and Patrida. However, jugaad can be used as a term for any low cost vehicle which usually costs around Rs. 50,000.
Best Tourist Guide in India: Experience the Langar at Gurdwara
In Sikhism, langar is the communal kitchen of a gurdwara Bangla sahib, providing free food to all, irrespective of religion, caste, sex, economic status or race. People sit on the floor and eat, and volunteer to take care of the kitchen and serve the Sikh community. The food served at the anchor is always vegetarian.
"The greatest use of a life is to spend it for something that will outlast it." – William James
Make New Friends with Tour Guide in India.
Best Tourist Guide in India for Slow Walkers: Meet Harry
Harry is widely regarded as one of the best tourist guides in India, with a reputation for providing exceptional service and unforgettable experiences. he takes great care to ensure that his clients have a truly immersive and engaging experience. Harry's expertise in catering to slow walkers is especially valuable in India, where the pace of life can be fast and hectic. He is known for his patience, kindness, and understanding, and his ability to make every client feel at ease. If you're looking for the best tourist guide in India who can provide a unique and unforgettable travel experience, Harry is the perfect choice.
Enjoy Yoga with Your Tour Guide in India
Enjoy Practicing and learning yoga is the dream of many tourist in India. . It increases your Peace of mind is a state of mental and emotional calmness and stability. It is often described as a feeling of inner peace and happiness, free from tiredness and gives you a fresh start of a good morning.
Your India Tour Guide is a companion on the journey guide you through the process by explaining the different asanas and their benefits. Lets start your day with Best Tour guide in India doing yoga any where in out door anywhere in the garden, river side. this will provide a sense of freedom and openness, allowing you to move and breathe freely. you to practice pranayama and meditation to connect with your breath and inner self, while also making sure you're having fun and enjoying the experience. Open-air yoga can also be a great way to reconnect with nature and find a deeper connection with your body and mind.
A morning walk or a Brisk walk in the evening in the garden, with your Tour Guide can be a truly uplifting and life-changing experience making sure you're having fun and enjoying the the locals.
Shopping with Tour Guide in India is a Great Fun.
Shopping in India is a full of fun and unique experience. The country is known for its vibrant culture, diverse traditions and rich history, which is reflected in its various markets and shopping destinations. India's markets offer a wide range of products, you are looking for traditional handicrafts or trendy fashion, India has something for everyone. Markets and shopping venues in India vibrant culture and diverse traditions make for an enjoyable and memorable experience. Best Tour guide in India makes the most of your shopping experience in India a unique and exciting experience.. One of the most popular shopping destinations in India are the famous bazaars are known for their colorful and chaotic atmosphere, where you can find a wide variety of goods including spices, jewelry, clothing, and traditional Indian clothing.
In addition to these traditional markets, India also has a growing number of modern malls and shopping centers, offering a wide range of products and services, including international brands and high-end fashion. They also offer a variety of dining and entertainment options, making them the perfect place to spend a day out with family and friends.
See: Saojini Nagar Market
Best Delhi Tour Guide Harry: Contact +91 9811500757
As a tourist, it is impossible not to be awed by the history and heritage of Delhi. The city is a living testimony to the glorious past of India and is best explored with the help of the best tourist guide in India. From magnificent monuments like the Qutub Minar, Jama Masjid, and Red Fort to stunning contemporary structures like the Lotus Temple and Akshardham Temple, Delhi has it all.
Apart from the architectural wonders, Delhi is also known for its museums, gardens, and government buildings. The National Museum, Crafts Museum, Rail Museum, and Nehru Planetarium are some of the top museums that showcase the rich cultural and scientific heritage of the country. The Parliament House, India Gate, and Rashtrapati Bhawan are some of the iconic government buildings that represent the political history of India.
Shopping in Delhi is also an unforgettable experience with its bustling flea markets and local bazaars that offer trendy items at reasonable prices. A visit to Delhi is incomplete without trying the delectable street food and local delicacies, which offer a perfect blend of different cultures and flavors.
Enjoy Most Visiting Places in Delhi with its beautiful stories by Best Tourist Guide in India. Explore the best places to visit in Delhi among its many historical monuments, heritage museums, beautiful parks and quaint cafes. Apart from ancient monuments and rich culture, the capital city of India also has a rich cosmopolitan culture. Apart from a detailed history tour, you can explore Delhi's old cafes, scrumptious street food and famous flea markets.
See: Delhi Tour Guide for Places to Visit in Delhi
Delhi's Street Food: A Foodie's Paradise. The best tourist guide in India will take you on a gastronomical journey to experience the unique blend of flavors and aromas that Delhi has to offer. From mouth-watering parathas in Chandni Chowk to delicious chaat and spicy Chole Bhature, Delhi's street food scene is a must-try for food enthusiasts. Non-vegetarian lovers can savor the aromatic Nahari with roomali roti at Karim's, a renowned restaurant. For those with a sweet tooth, Delhi's special sweets such as kulfi, falooda, and gulab jamun are sure to satisfy your cravings. With so much to explore, Delhi's street food is truly a paradise for foodies.
Delhi Tour by Night
Enjoy Qutub Minar complex at night with best tourist guide in India. Delhi by night is a journey starts A pleasant walk at India Gate, President Palace and Gurdwara Bangla Sahib, Birla Temple (you can skip it). Visit one of the oldest markets of Lutyens' Delhi, the Connaught Place. Attend the Light and Sound Show at the Red Fort, Watch a Play at the National School of Drama, Party Till You Drop at the Pubs and Night Clubs in Delhi, Curb Your Midnight Cravings at Delhi's Popular Street Food Joints,
The Heritage Walk of Old Delhi. Chandni Chowk. Jama Masjid. Red Fort. Jantar Mantar. Birla Mandir Lakshmi Narayan Temple. Raj Ghat.
Best Tour Guide in India will show around Old Delhi , Unlock Old Delhi through their food, heritage and cultural experience. Enjoy the delicious food, rich culture and heritage of Old Delhi walking tour with cycle rickshaw ride which is actually performed by the locals of Old Delhi. Get an introduction to local life on the street and behind the gates. Visit the exclusive attractions of Old Delhi including Asia's largest spice market that will blow your mind. Experience the local culture, discover some hidden heritage treasures and beautiful views of the old city. Taste carefully selected street food and interact with various business owners who have been in business for generations.
Rashtrapati Bhavan. India Gate. Lodhi Gardens. National Museum. Connaught Place. Lotus Temple.
Enjoy Jaipur the Pink City with Best Tour Guide in India
Welcome to Jaipur, India's Pink City, famous for its hospitality and colorful bazaars. This city of early royalty is surrounded by majestic forts and exudes old-world charm. Designed by architect Vidyadhar Bhattacharya in 1727, Jaipur is a bustling city that seamlessly blends the old and the new. Best tourist guide in India make your trip to Jaipur, in-depth knowledge of the city's history, culture, and attractions that make all the difference in your experience of Jaipur. A friendly guide can share fascinating stories, an element of fun and joy to your Jaipur Tour with insights about the city's history and culture, making your tour engaging and entertaining. He can also take you to off-the-beaten-path attractions and recommend local restaurants, giving you a taste of the authentic Jaipur. With the logistics you can sit back, relax, and enjoy the adventure, creating unforgettable memories that will last a lifetime.
Jaipur Tour Guide for Places to see in Jaipur
Taj Mahal Agra with Best Tour Guide in India
Agra a famous city in the state of Uttar Pradesh nestled at the banks of river Yamuna has always been a tourist spot. What adds to its glory is the beautiful monument of Taj Mahal and Agra Fort, many beautiful architectural charms have been provided to this city by the Mughals. The monuments are so well mapped in large spaces with garden by water courses and walkways, that it outshines the city and people travel from across the world to visit these monuments. Another such beautiful architecture worth a visit is Sikandra which is popularly known as the Tomb of Akbar, While no less is another historical building Itmad Daulah which is also known as baby Taj Mahal or the jewel box.
Tourist Guide in India Harry took intensive courses in a variety of topics, including history, art, Culture, and cuisine with architecture. Authorities on the destinations, also trained in engaging clients of different ages and interests in the same group.
Best Tour Guide in India: Females to Enjoy Culture and People
Harry as your best tourist guide in India, for females and solo travelers take extra care of elders. Tourist Guide in India Harry took intensive courses in a variety of topics, including history, art, Culture, and cuisine with architecture. Authorities on the destinations, also trained in engaging clients of different ages and interests in the same group.
Udaipur City of Lakes: Enjoy with Best Tourist Guide in India.
Udaipur is situated around water lakes and is surrounded by the lush green Aravalli hills. The famous Jheel Mahal situated in the middle of Pachula Lake is one of the most beautiful places in Udaipur. It is also home to Jasmine Lake, which is claimed to be the second largest man-made freshwater lake in Asia. The beautiful City Palace and Sajangarh (Monsoon Palace) add to the architectural beauty and grandeur of the city. The city is also known for its abundance of zinc and marble. The Solar Observatory at Fateh Sagar Lake is the only observatory in India located on an island and modeled on Big Bear Lake in Southern California. The ten-day craft event, which runs from December 21 to December 30, attracts a large number of people interested in arts and crafts.
Udaipur was founded in 1553 by Maharana Ade Singh II as the new capital of the Kingdom of Mewar. It is situated in the fertile, circular Gerwa valley southwest of Nagda, which was the first capital of Mewar.
Enjoy Varanasi with Best Tourist Guide in India.
Varanasi a Gateway to Moksha City also known as Banaras or Kashi, is a city in the northern Indian state of Uttar Pradesh. It is considered one of the holiest cities in Hinduism and is a major center of pilgrimage for Hindus.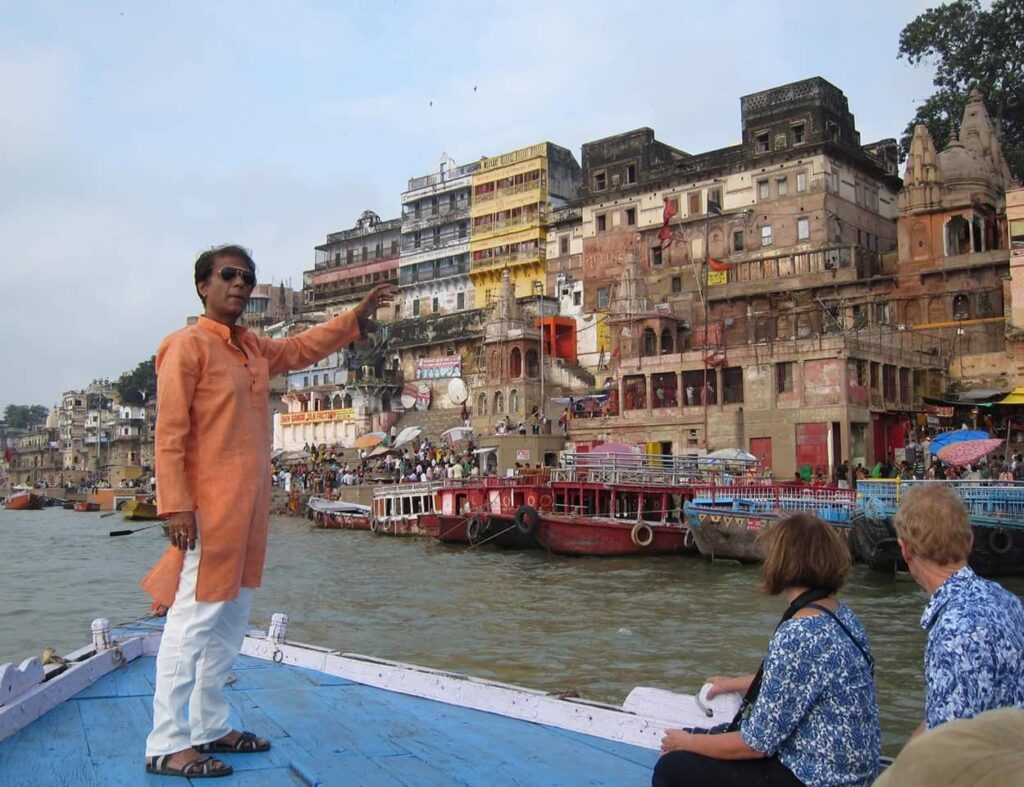 Varanasi is very popular as it is believed to be a city that can bring spiritual enlightenment. Many people visit Varanasi to visit the city's many temples, participate in religious ceremonies, and perform rituals in the Ganges River. Varanasi is also a popular tourist destination because of its rich cultural history and many interesting places to visit in Varanasi. The city is known for its beautiful Ghats (steps leading to the river), its many temples and other religious places, and its bustling markets and bazaars. The city prides itself on the presence of the holy river Ganges, which is believed to have the ability to free the common man from the cycle of life and death, bringing him "moksha".
Varanasi Tour Guide a Journey to Remember
Jodhpur in Rajasthan with Best Tourists Guide in India
Jodhpur is the second largest city in the Indian state of Rajasthan and is officially the second largest metropolitan city in the state. It was formerly the center of the state of Jodhpur. Jodhpur was historically the capital of the state of Marwar, now part of Rajasthan. Jodhpur is a popular tourist destination, with many palaces, forts and temples in the scenery of the Thar Desert. It is popularly known as "Blue City" among the people of Rajasthan and all over India.
Khajuraho (Kama Sutra) Temples with Best India Tour Guide
Khajuraho is an ancient city known for its magnificent temples and intricate sculptures located in Chhatarpur district of Madhya Pradesh. Built by the Candela family in the Middle Ages, the UNESCO site of the Khajuraho Group of Monuments is famous for its Nagara-style architecture and beautiful sculptures of heroes and gods. The grandeur of the intricate sculptures is one of the reasons that makes it a popular tourist destination.
See More: Khajuraho Temples Architecture History
Pushkar with Best Tourist Guide in India
Pushkar is one of the oldest cities of India. Situated amidst the Aravalli range in the Ajmer district of Rajasthan, Pushkar is often referred to as Tirtha Raj, which literally means the king of pilgrimage sites. It is one of the five pilgrimage sites or Dham's for the followers of Hinduism. There are many temples in Pushkar and the most famous temple is the Brahma Temple, which is one of the few temples dedicated to Brahma in the world. Pushkar is also famous for the Pushkar Lake which has 52 Ghats. Tourists from all over the country come to take a dip in the holy waters of this lake. The sacred Pushkar Lake resonates with the slogans and hymns of the 400 blue temples on its banks. Best tourist guide in India is with you.
Golden Temple Amritsar with Tour Guide
The Golden Temple Amritsar or Amrit Sarovar is situated amidst a beautiful water body called " Amrit Ka Kund". , from which the city takes its name. An underground spring feeds the sacred lake, and day and night pilgrims immerse themselves in the water, a symbolic cleansing of the soul rather than an actual bathing of the body. The temple displays the influence of various architectural styles, including Indo-Islamic Mughal architecture and Hindu Rajput architecture, yet represents a unique harmony of the two. For more information click : http://www.sgpc.net
The Golden Temple is the most famous monument in Amritsar, known as much for its spiritual significance as it is for its architectural beauty, it is a place of great beauty and perfect serenity and is a major tourist attraction in India. A place. Golden Temple, (due to its beauty and golden coating for the English-speaking world). The sanctity of the Golden Temple cannot be described in words. It is something that can only be experienced with Best Tourist Guide in India. The Gurudwara has four entrances from all four directions. These entrances indicate that visitors from any direction are welcome to visit this place of worship. The foundation stone was laid by a Sufi saint Sayyan Hazrat Mian Mir. This temple attracts about 3 million visitors every month. It provides the world's largest langar, feeding about one lakh people daily. This number doubles on festive occasions.
See: Golden Temple Amritsar Tour Guide

Experience the Beauty of Leh Ladakh with Best Tourist Guide in India
Leh Ladakh is a land of breathtaking beauty and rich culture, with a myriad of tourist places to visit that will leave you spellbound. And to make the most of your trip, you need the best tourist guide in India. With their local expertise and in-depth knowledge of the region, they can help you explore the hidden gems and off-the-beaten-path destinations that will make your trip unforgettable. From the stunning blue waters of Pangong Tso Lake to the sand dunes of Nubra Valley, the region offers an array of natural wonders that will take your breath away. Visit the grand Leh Palace, witness the natural wonder of Magnetic Hill, and experience the rich heritage of the region at monasteries like Thiksey and Alchi. Whether you're a nature lover, adventure seeker, or cultural enthusiast, Leh Ladakh has something for everyone. So pack your bags and let the best tourist guide in India take you on a journey of a lifetime.
See: Best Leh Ladakh Tour Guide
Ayodhya: Discover with India's Best Tourist Guide in India
Welcome to Ayodhya, one of the most sacred and historical cities in India, where every corner is steeped in mythology and rich cultural heritage. To explore the best of Ayodhya, you need the best tourist guide in India. With years of experience and knowledge about Ayodhya's history, culture, and religion, I am proud to be recognized as the best tourist guide in India. As your guide, I will take you on a spiritual journey to the most important pilgrimage sites in Ayodhya, including the Ram Janmabhoomi Temple, Hanuman Garhi Temple, Kanak Bhawan Temple, and the Nageshwarnath Temple. Each temple has its own unique history and architectural beauty that will leave you spellbound.
Apart from the temples, we will also explore the Ramkatha Museum, where you can learn about the rich mythology and legends associated with Ayodhya. And of course, no visit to Ayodhya would be complete without savoring the local delicacies and taking a dip in the holy Sarayu river. With me as your guide, you can be assured of a memorable and enriching experience in Ayodhya. So, come and embark on this spiritual journey with the best tourist guide in India, and let Ayodhya leave a lasting impression on your soul.
See: Best Ayodhya Tour Guide and Package
Discovering Kashmir with the Best Tourist Guide in India
Kashmir, known as the "Paradise on Earth," is a destination that every traveler should include on their bucket list. Hiring the best tourist guide in India is highly recommended to ensure a hassle-free and enjoyable experience. The region is famous for its stunning natural beauty, including the serene Dal Lake, surrounded by majestic mountains. A Shikara ride on the lake is a must-do activity that offers a breathtaking view of the surroundings. Gulmarg, another famous tourist attraction in Kashmir, is renowned for its scenic beauty and adventure activities such as skiing and trekking. The best tourist guide in India can help you plan your visit to these places and ensure that you have an unforgettable experience.
Kashmir is not only about natural beauty but also boasts rich culture and heritage. Visitors can explore the local markets, indulge in traditional Kashmiri cuisine, and visit the famous Mughal Gardens, ancient temples, and shrines on a heritage tour. The best tourist guide in India can provide you with useful insights into the local culture and customs, making your trip more enriching and rewarding.
In conclusion, Kashmir offers a once-in-a-lifetime experience that should not be missed. With the best tourist guide in India by your side, you can explore the natural beauty, rich culture, and heritage of the region and create unforgettable memories that will last a lifetime.
Best Tourist Guide in India Earns?
The role and function of the Tour guide in India is to organize, inform and entertain. Guides are mainly independent and self-employed. Work is often seasonal and can include working during unfriendly hours. The work is usually obtained through direct contact with tour operators and other agencies and therefore the guide must be self-reliant and able to market himself. Guide Earns a fix per Day allowance and tips by the tourist.
1. How many tour guides are there in India?
It is estimated that there are around 3500 certified Regional Level Guides (RLGs) across the country.
2. How can to get a tourist guide license in India?
On successful completion of their guide training course, the successful candidates would be issued Regional Level Tourist Guide License by the Regional India Tourism Office, Government of India. The license would be valid for a period of 03 years
3. What qualifications do I need to be a tour guide?
A. customer service skills. B. excellent verbal communication skills.
C. patience and the ability to remain calm in stressful situations.
D. to be flexible and open to change. E. sensitivity and understanding.
F. an interest and knowledge of history.
G. a good memory.
Share a Review about Your Incredible India Tour experience which may be helpful for Travelers.
Tagged:#Womentraveller #solotraveller #delhitourguideBest places to visit in delhiBest tour guide in indiaDelhi sightseeingDelhi tour guideDelhi tourist guide contact numberMehrauli Archeological ParkOld Delhi WalkQutub MinarRed fort